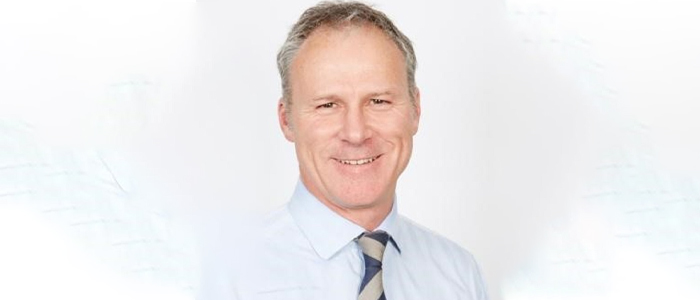 6 River Systems Grows International Team with Hire of Simon Jones, Head of Sales for U.K. and Ireland
Fulfilment automation provider appoints seasoned sales leader as first U.K. team member
6 River Systems, Inc. (6RS), the provider of the world's first and only fully collaborative mobile robotics fulfilment solutions, today announced that Simon Jones has joined the company as head of sales in the U.K. and Ireland. For the last 15 years, Simon has helped companies introduce new technology to their supply chain and logistics operations to improve productivity and customer service.
Jones has worked with companies such as Honeywell and Vocollect, as well as disruptive software start-ups NetDespatch and Scandit, which has given him a unique understanding of the challenges facing retail, e-commerce, warehousing and supply chain industries.
"A goal for us this year has been to expand our international presence, and hiring Simon was a strategic choice for the company as we continue to grow throughout Europe," explained Juergen Heim, sales director for Europe, 6RS. "He shares our vision for how 6 River's flexible, scalable solutions can help solve the challenges found throughout warehouses globally."
Jones will lead the charge of introducing 6RS to a broad market of U.K.- and Ireland-based companies that can benefit from the company's fulfilment automation solutions such as Chuck, a mobile collaborative robot, in their warehouses or distribution centres. In doing so, he will work closely with leadership to establish a sustainable and successful business for the company beyond the U.S.
"When I discovered 6RS, I was immediately struck by how their Chuck delivers both exceptional productivity and complete flexibility in the warehouse without the high levels of investment normally associated with automation," Jones noted. "I'm certain there are many companies in the U.K. who need these capabilities to thrive in ever-changing market conditions."
Simon will represent 6 River Systems during IMHX 2019 in Birmingham, England from Sept. 24-27 at Booth #6D242. To show how their automation solutions can revolutionise the picking process, 6RS will provide live demonstrations of Chuck during the show. Those interested in learning more can schedule an appointment here.