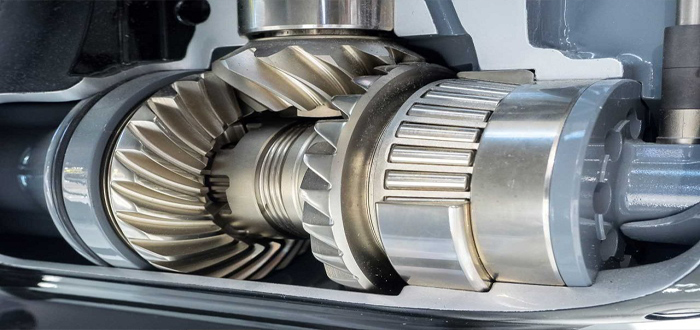 TOUCHPATH TO INSTALL WMS SYSTEM IN GLOBAL MANUFACTURER RENOLD'S NEW CHINA OPERATION
—China will be the fifth WMS in TouchPath's 12-country, 23-site Renold roll out for the global chain and gear manufacturer
—Integrated 'TouchWMS' and ERP systems to manage all factory processes in Renold's new 40,000 square metre, 300-employee China operation
—"There is a great deal of raw material movement in our business and we need to know where our inventory is at any time" says Renold group business systems director Sarah Cobb
As the latest stage of its 12-country, 23-site 'TouchWMS' system rollout for global chain and gear manufacturer Renold plc, international supply chain solutions provider TouchPath (www.touchpath.com) is installing its multi-lingual warehouse management system in Renold's new 39,600 square metre, 300-employee China manufacturing plant. TouchWMS is already live in four Renold plants worldwide. Renold has a turnover of £183.4* million per annum and employs more than 2,000 people worldwide. (*Renold plc 2017 annual report)
In Renold's China chain manufacturing operation TouchWMS will integrate in real time with the company's 'Infor M3' ERP system to manage all Renold's factory processes. Commenting on the company's global WMS-ERP, new technology investment strategy Renold group business systems director Sarah Cobb says: "There is a great deal of raw material movement in our business and we need to know where our inventory is at any time – it boosts efficiency when you know exactly where the inventory is located that you need for a given operation. Our breadth and diversity demand good systems to underpin the business".
TouchWMS supports the full range of warehouse processes from goods receipt, guided put-away, task management, stock allocation and multi-zone wave picking, single order pick and pack or bulk order picking. Other processes that can be supported include automatic replenishment, load management, the generation of multi-lingual dispatch notes, and pallet manifests, plus integration with a range of carrier consignment systems. TouchWMS can run stand-alone or integrated with all mainstream ERP and other supply chain and legacy systems. It is currently available in 11 languages.
TouchPath has operations in the UK (Halifax HX1 5ER) and the USA (High Point, NC 27265).
"TouchPath brings clarity and insight to company business processes. With a single touch organisations can capture essential shop floor data, manage warehouse processes and better control the whereabouts of their assets" says TouchPath International CEO David Myers.