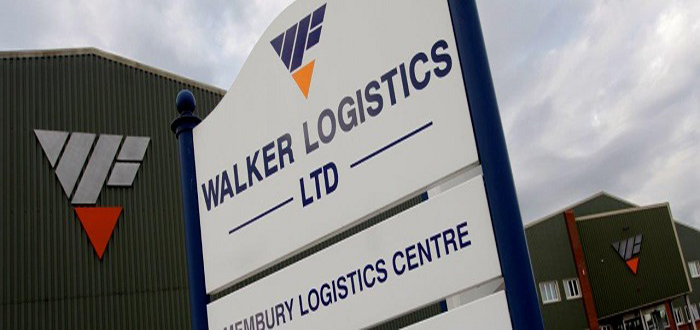 Workforce issues are likely to be close to the top of most Q4 planning agendas as retailers and their logistics partners gear up for Christmas and other peak periods, says William Walker of Berkshire-based online fulfilment specialist, Walker Logistics .
As the country enjoys the hottest summer that anyone under 40-years of age has ever known, Christmas seems a long way off, but, for retailers and their logistics partners, plans for the peak period are already likely to be well advanced and, in a lot of cases, work has started on the assembly of special Christmas 'kits' and other festive promotions.
With Christmas and those other more recently established 'excuses to pick a man's pocket' – Black Friday and Cyber Monday – fast approaching, an effective supply chain strategy becomes even more critical.
And, this year, many companies' Q4 planning agendas are likely to be dominated by issues surrounding the workforce – specifically potentially damaging labour shortages.
With the British public set for what could well be a record breaking online shopping spree in the fourth quarter of the year, the widely publicised shortage of labour, which has been exacerbated by the continuing uncertainty over Britain's post-Brexit immigration policy, is predicted to leave some logistics companies unable to provide same-day or next-day delivery services in the run-up to the peak periods.
As a consequence, many online retailers have been warned that they will have to consider some adjustment in their stated delivery times.
Most companies operating in the logistics industry depend on short-term additions to their permanent staff to ensure that spikes in their clients' output are met and, for many logistics companies, finding the caliber of people to do these tasks in the kind of numbers of required is proving less and less straightforward.
Walker Logistics has moved to mitigate against this risk by increasing its permanent warehouse workforce and scaling up Q4 temporary staff levels at the earliest opportunity.
By doing so we have been able to recruit temporary staff who are known to have the requisite experience, skills and attitude we require to ensure that we are well placed to handle the 70 per cent increase in orders that we expect to pass through our multi-user hub in Berkshire at this year's peak times.
Our policy is to offer the extra incentive of the chance to earn a permanent position on our staff at the end of the short term contract. This allows us to attract high-quality workers who perform efficiently and effectively.
Anecdotal evidence suggests that those companies that focus principally on the bottom line cost of hiring temporary workers are likely to end up with less-than-ideal recruits. As a result, their workplace becomes a revolving door of workers and, ultimately, their clients suffer.
We believe that at Walker we have a recruitment strategy that will ensure that all of our clients and their customers enjoy a happy Christmas – and a stress-free Black Friday and Cyber Monday.