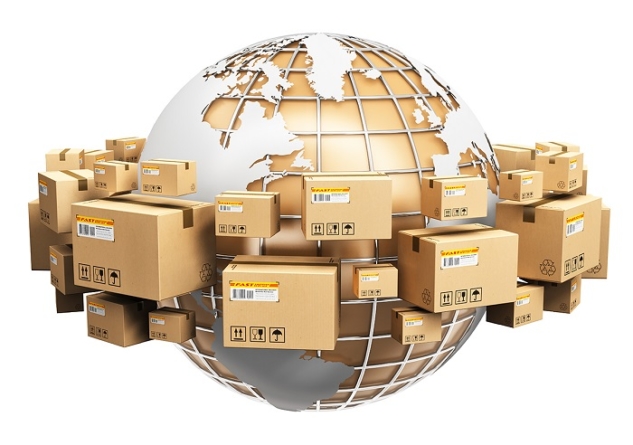 Cleverboxes uses automated delivery software to improve retail experience.
Cleverboxes automates drop ship process with BluJay's Commerce solution
A high-quality delivery service is an essential element for success in the retail industry – that much is obvious. It is, however, becoming increasingly more important due to the digital transformation of the industry, which has amplified customer expectations and created a culture of immediate gratification. A smooth and accurate delivery service should be a priority for retailers hoping to stand out in a heavily competitive landscape.
Cleverboxes is a multi-channel retailer partnering with some of the biggest online marketplace brands and offering more than 20,000 products. It has a strong presence in the industry and good growth – but in order to maintain this status and improve for the future, Cleverboxes needed a robust solution to manage a high volume of drop ship purchase orders across a large supply chain.
Cleverboxes sells a wide variety of products, ranging from technology and consumer electronics to furnishings and bedlinen, home electronics, sound and vision and garden furniture. It also partners with some of the biggest online marketplace brands that require an always-on service, including Catherine Lansfield, Silentnight, TomTom and Fitbit. Cleverboxes therefore needed to transform their supply chain and logistics functions to optimise their service performance.
Cleverboxes wanted a standardised process across their entire supply chain to maintain brand standards. Some of their suppliers connected via CSV file transfer for order details and fulfilment information, while other suppliers operated through the manual process of PDF orders send via email. The company needed to get rid of the reliance on emails and spreadsheets for faster, more accurate fulfilment.
To solve these issues, Cleverboxes implemented BluJay's Commerce solution, an automated, cloud-based order fulfilment platform for retailers who dispatch product directly from their suppliers to their end customers. With Commerce, Cleverboxes received full visibility and control of all transactions, reducing fulfilment costs and ensuring they can deliver on customer promises. Up-to-date information is available to the customer at all times. Standard labels and documentation can be printed by the supplier ensuring a professional, standard look and feel, helping to protect the brand.
Cleverboxes' previous operational process with existing partners was closely mapped to BluJay's order management workflow, and was therefore easily implemented without disruption. The company also benefited from in-depth user training provided by BluJay , which ensured that the solution could be adopted quickly and implemented into workflows at speed. As a result Cleverboxes was able to get a fast return on investment and begin improving key supply chain processes right out of the gate.
As Cleverboxes' supply chain manager explained: "We were familiar with BluJay's capabilities through the wider industry, so we knew the Commerce solution supported a large-scale supply chain network. After a thorough demonstration of the processes and user interface, we saw the solution was a good fit".
Working together, Cleverboxes and BluJay are able to meet customer demands with a high-quality service. With Commerce, Cleverboxes can deliver the retail experience of the future and be a true competitor within the rapidly evolving industry.