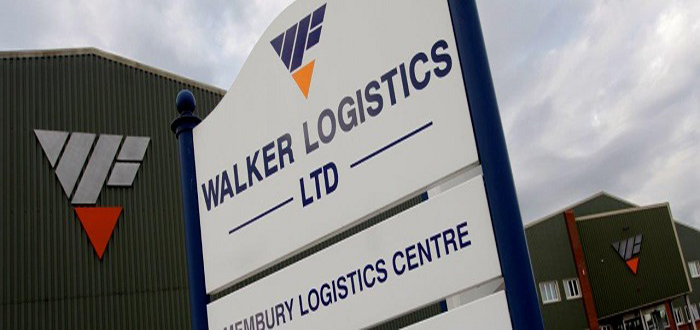 By using their own returning delivery vehicles to collect products bound for their warehouses from their suppliers are retailers really improving supply chain efficiency, asks William Walker.
There is a growing trend within retail supply chains for retailers to collect orders bound for their warehouses directly from their suppliers – or their suppilers' third party logistics (3PL) partners – using their own vehicles.
So, as a result, rather than picking, packing pallet loads of a client company's goods before then dispatching them to a retailer's distribution centre, many logistics services businesses are picking and packing pallets and storing orders until such time as they are picked up by a retailer.
The theory is that by using returning, empty delivery vehicles to collect products bound for their warehouses from their suppliers on a backhaul schedule, retailers can reduce the number of lorry miles travelled and, subsequently, the emissions produced while earning extra revenue at the same time.
Advocates of 'retailer collect' transport planning solutions claim that it brings other benefits too. For example, by even partially filling returning vehicles, the retailer can offer very competitive prices, often less than is achievable by a 3PL. And some retailers will offer to get the supplier company's products 'on the shelf' more quickly if its own vehicles are used in the supply chain.
But, some third party logistics companies see this backhaul solution as a potential disruption to a smooth running operation and also contend that the need to factor-in more in-bound collection slots adds a different level of administration.
From our experience, it is certainly the case that processing 'retailer collect' orders requires additional planning. And, of course, those retailers that impose heavy penalties on logistics companies who miss their 'slot' when delivering to them do not necessarily expect this to apply to their vehicles when they fail to 'book in' at the allotted time. Some are even reluctant to confirm a specific time in the first place!
The 'retailer collect' process can also sometimes put the 3PL service provider under pressure to process orders far more quickly than is practical. For example, the 3PL may receive an order that requires an amount of kitting or re-work on Monday and then be informed that the retailer's vehicle will be calling to collect the fully processed order the following day.
Conversely, a 3PL may pick and pack a large, 30-pallet load order for collection on a scheduled date only to be told that the retailer will not be collecting them for another 10 days!
This latter scenario is relatively common and at Walkers we have enhanced and expanded a dedicated area of our storage facility to accommodate stock that is awaiting collection from our clients' retail stockists to maintain a smooth outbound process for all types of orders.
There is no doubt that as retailers look to drive costs out of their supply chains the 'retailer collect' model will become more commonplace. 3PLs can either grumble about the loss of revenue that can result from it or work with their clients and their clients' retailer partners to ensure that the process functions as efficiently as possible.
William Walker is sales director of the multi-award winning logistics solutions specialist, Walker Logistics Ltd