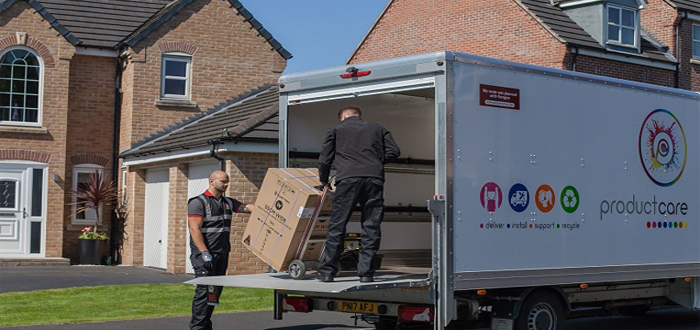 How Can Retailers Achieve First Class International Deliveries?
Bobby Shome, Global Business Development Director, Centiro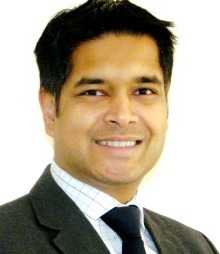 The age of internet retailing means vendors have access to new markets across the world, an extended customer base and new ways to order and receive goods, offering unlimited potential. In the US alone, the online marketplace equates to a staggering $340 billion/£244 billion of sales, and the sheer scale of some countries' online marketplaces is leading some business leaders to make a more concerted effort to export goods than ever before. The UK government, for example, has launched an 'Exporting is GREAT' programme, which promotes exporting and provides information for organisations, and aims to support an additional 100,000 exports by 2020..
Being able to reach these new markets and a larger number of consumers will play a vital role in a business' success; however, retailers must remember that they are responsible for delivering these goods abroad and can't abdicate responsibility for the goods once they have left the country, or even the retailer's sight.
 Delivering quality service abroad:
Many retailers base their export plans on the ease of delivery and shipping to the country in question, making the process as simple as possible for themselves.
However, the reality is often that retailers delegate delivery to whichever local company is the first available when the item touches down abroad. This often means choosing ease over checking the history of the company and its record of delivering on time, by the anticipated date and with no errors or damage.
This is a short-sighted approach: any problems with the delivery of the order are more likely to reflect back on the retailer, far more so than the delivery company. Retailers taking this approach to deliveries abroad are risking causing damage to their own reputation if anything goes wrong. Being based abroad also means the retailer faces a more difficult and complicated process to resolve any issues with the purchasers if the delivery goes wrong.
So what should retailers be looking for when shipping international deliveries? There are three key focuses that retailers should consider:
Building a strong mixture of delivery companies – Instead of choosing the first available company, or the only one onboarded on their delivery management system, retailers should have a range of companies to consider. Systems should allow for carriers to be onboarded as quickly as possible, so that retailers are not left lagging behind their more advanced rivals. The lack of a flexible system means retailers are incredibly restricted when handing over the last, and most important, mile of their delivery process.
Being able to follow the delivery in real time – Often, with a more static retail system, deliveries are left to fate once they have left the country of origin. But retailers can't allow this to be the case if they want to continue to trade successfully. Retailers should set out to put a system in place which allows them to track a parcel for its whole journey, whatever country it is in at the time. This will enable retailers to track an international order's progress and ensure the delivery is made within the expected timeframe.
Meeting the expectations of global customers – Customers globally are becoming ever more demanding, particularly regarding the service they expect when shopping online. In fact, almost two thirds of European adults (63%) have said they would switch to a different retailer when shopping online, if they had a poor experience ordering previously. Research has also shown 55% of adults in the EU have had a problem with an online order in the last year. Given this could lead to customers shopping with rivals in future, retailers need the oversight to ensure customer delivery expectations are met whether they are delivering to Minnesota, Manchester, Melbourne or Mumbai.
The last mile (or kilometre):
Ultimately, global retailers need to take control of the last mile, kilometre or yard (depending on the country) of their deliveries. Retailers spend a lot of their money getting customers to the point of purchase, making sure their products are up to scratch, marketed to their desired audience and ensuring their websites offer the best experience to get customers to click 'buy'. Retailers also need to make sure their systems can account for tax and duty for foreign purchases, as customers may be reluctant to complete their purchase when faced with an unexpected jump in cost at the payment stage.
But while delivery is something that can be easily managed, it is something that has the potential to cause issues for retailers and risk damaging customer loyalty when it goes wrong. All it really takes to overcome these potential issues is to implement a system that allows retailers to gain oversight into the entire delivery process, at home and abroad. Once retailers have a choice of international couriers and postal companies, they'll give themselves the best chance of meeting the delivery expectations of both national and international customers.