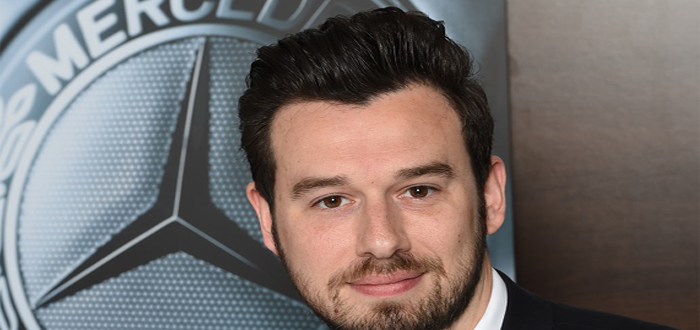 Isotrak and Verilocation to host inaugural Driving Excellence conference.
Picture of Ricky McFarland from Mercedes, guest speaker at the Conference.
Innovative new technologies, the future of the industry and the latest fleet safety and compliance issues are the key themes for the first joint conference set to be hosted by Isotrak and Verilocation on October the 31st at Silverstone in Northampton. Aptly named 'The Driving Excellence Conference', the event aims to highlight key issues affecting commercial fleet operators in the areas of safety, compliance and efficiencies, with guest speakers attending from Mercedes and the Regulatory Body for Workplace Transport Training (RTITB), and a discussion panel of the future of the industry led by representatives of major fleets including Wincanton and Fraikin, along with the Head of Enforcement Policy at the DVSA, Gordon MacDonald.
"We are incredibly proud and excited to be hosting this event for the first time", said Jim Sumner, Chairman of the recently formed Group combining the Isotrak and Verilocation businesses. "It is a great opportunity for us to showcase our combined business strengths and for industry experts to meet, network and experience our latest innovations."
"Group Technology Director and Verilocation CEO Andrew Overton will deliver the conference keynote, during which he will introduce the Group's new Transport Management System targeted at small and mid-sized fleets, along with our new ePOD solution, aimed at meeting the demands of large fleet customers."
Overton commented: "We are excited at what the development pipeline holds within the new combined Verilocation and Isotrak Group for products such as our new light version TMS, which provides an entry level transport planning tool below our enterprise Job management solution within the Isotrak ATMSi platform. Being able to provide two levels of TMS and job management offers more flexibility for customers than a 'one-size-fits-all' approach taken by our competitors, and is a strategy that applies across all of our telematics solutions".
Delegates will receive a glimpse of the future from Ricky McFarland of Mercedes showcasing the new Mercedes-Benz Vision Van, a revolutionary van concept for urban areas. The vehicle as a holistic system integrates numerous innovative technologies for final-stage delivery, thus setting the performance standards and solutions for future van generations. This will set the scene for an in-depth panel discussion about the future of the industry involving a number of major fleets including Fraikin and Wincanton along with the Head of Enforcement Policy at the DVSA, Gordon MacDonald.
The event concludes with a talk by the RTITB's Richard Brewer about the issues of driver distraction and encouraging fleets to embrace technology to help understand and combat the risks faced by all road users. Exhibitors at the event include the Freight Transport Association (FTA), Tachosys, Brake Charity, Vision Track, Continental Tyres, Drive Tech and the RTITB.