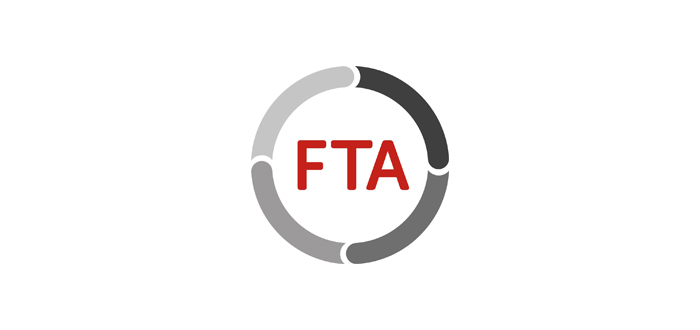 Logistics Industry Has The Roadmap To Brexit You Need, FTA Tells Negotiators.
As the latest EU summit opens in Brussels this week, Britain's logistics industry has urged both negotiating teams, the UK Government and EU-27 Governments and agencies to follow its eight point roadmap "Click Here" designed to ensure that the UK's departure from the European Union does not compromise or curtail trade across the Channel.
"As FTA's President stated last week, and many of our members since, the logistics industry has been very patient, but now is the time for clarity and hard choices. Logistics is very adaptable by nature, but it needs, as a minimum, tools to plan, prepare and adapt successfully," explains Pauline Bastidon, Head of European Policy at FTA. "As the Government prepares to release its White Paper, and with limited progress expected at the summit later this week, our eight priorities are designed to provide a realistic roadmap to a positive EU-UK relationship which will protect trade, integrated supply chains, and the millions of jobs which rely on these.
"The priority must be to avoid the risk of a disastrous 'no deal' scenario, and to allow companies to plan on a firm basis by making the promise of a transition legally binding and making more progress on the future relationship. With barely nine months left before Brexit Day, time is of the essence".
The expanded version of FTA's eight-point Brexit plan, formulated from the opinions of the association's 17,000 member organisations, outlines what needs to be agreed and put in place to keep Britain and the EU trading together and to protect deeply integrated supply chains: Ms Bastidon continues,
"As consumers, we are used to fully stocked supermarket shelves, next day deliveries from internet providers, freely available medicines and a wider range of products to buy than ever before. All of this does not happen by chance. Logistics is an enabler, but to play this role to the full, we need clarity on customs processes and regulatory alignment post-Brexit, as well as arrangements to remove the need for border checks whenever possible – 75% of which are actually non-customs related.
"Trade can only happen if we have the right transport options at our disposal: we need transport agreements allowing lorries, planes and freight trains to cross the borders as they do today, also providing for the mutual recognition of qualifications. Most important of all, our industry needs longer-term clarity on its ability to recruit EU nationals in the future, and the certainty that it will be able to keep its current EU workers in employment in the UK, no matter what the final outcome of the negotiations. The logistics industry is ready and waiting to make the necessary arrangements, but, to use a World Cup metaphor, without knowing the playing field we are likely to be operating on, it is impossible to select a squad to play!"
"We all want Brexit to be a success for the UK, but if that is to happen, there is a huge amount to do, with little time to do it – and at the moment the playing field is not even obvious. FTA's plan is a clear, detailed roadmap to a frictionless Brexit which the UK's negotiators should be taking to Brussels for the next round of talks, but is the government listening? If it is not, the nation's supply chain is under serious threat – and that could have far reaching, significant effects for us all."
For more information about the FTA's Brexit asks, and the work of the association, please visit www.fta.co.uk. Efficient logistics is vital to keep Britain trading, directly having an impact on more than seven million people employed in the making, selling and moving of goods. With Brexit, new technology and other disruptive forces driving change in the way goods move across borders and through the supply chain, logistics has never been more important to UK plc. A champion and challenger, FTA speaks to Government with one voice on behalf of the whole sector, with members from the road, rail, sea and air industries, as well as the buyers of freight services such as retailers and manufacturers.
[tpr-boilerplate company='52']