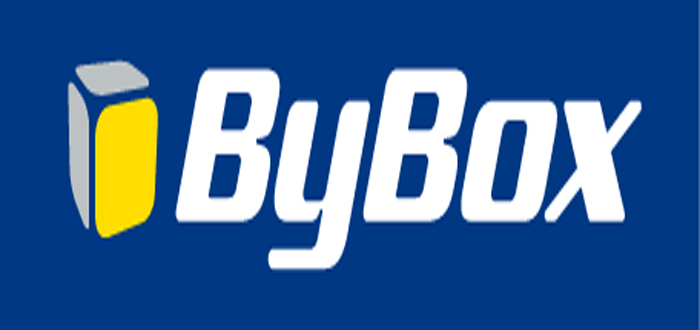 New ByBox and OnProcess Technology Partnership Speeds Global Field Service, Cuts Dispatch/Return Costs.
OnProcess Delivers Multi-lingual Operational Support for ByBox Stockonnect Users and Complete Post-Sale Managed Services for Service Order Lifecycle
OnProcess Technology, a global pioneer in service supply chain management and optimization, and ByBox, global innovator in supply chain technology, today announced a new partnership aimed at accelerating field service while significantly reducing parts dispatch and return costs. As part of the agreement, OnProcess will offer global, multi-lingual day-of job operational support for ByBox Stockonnect™ and end-to-end managed services to help Stockonnect customers streamline and improve the entire service order lifecycle.
"Like ByBox, OnProcess is focused on helping businesses transform their post-sale supply chain with innovative technologies and services," said Oliver Lemanski, General Manager, EMEA for OnProcess Technology. "We're excited to help ByBox expand its global footprint and provide Stockonnect customers with an end-to-end solution for optimising field service and increasing profitability."
"By partnering with OnProcess, we're not only making it easier than ever to manage stock, field engineers and Smart Boxes. We're helping businesses around the world compete more effectively by radically improving customer service, and driving costs and inefficiencies out of field service," said Simon Fahie, Managing Director, ByBox Global Technology.
ByBox's Stockonnect solution makes it simple and inexpensive to deliver and track valuable items, even at the most difficult locations. Drivers deliver parts to Stockonnect lockers, typically at the end-customer site, where they're securely held until field engineers use their Stockonnect smartphone app to authenticate themselves. This allows the door to be opened and the parts collected. The same process in reverse is used to return faulty parts for collection by drivers. In addition to authenticating people, the Stockonnect app verifies parts, provides data on SLA timing, and enables an audit trail with real-time visibility into parts tracking.
OnProcess is a managed services company specialising in complex service supply chain operations – the flow of people, parts and services following the sale of a product. With two decades of support, dispatch and return expertise, a nuanced understanding of the end-to-end order lifecycle, and its proprietary OPTvision microanalytics and visibility platform, OnProcess helps Stockonnect users eliminate waste, slash unnecessary costs, automate key processes and improve customer experience.
ByBox + OnProcess Advantages
· Confidently Use Stockonnect Anywhere in the World
OnProcess experts provide multi-lingual, follow-the-sun operational support for Stockonnect. This means field engineers, end-customers and couriers get top-notch day-of-job help implementing and using Stockonnect anywhere.
· Accelerate Service Order Lifecycle
With Stockonnect secure delivery, there's no need for additional delivery attempts or searching for someone to sign for packages. And with OnProcess optimising field service networks by using advanced analytics, automating manual functions, and leveraging OPTvision to unify and provide end-to-end visibility into siloed dispatch, return and inventory functions, businesses will rapidly close out service events, and make it cheaper, faster and easier for critical parts to be returned.
· Reduce Costs
Deliveries can be made overnight, instead of the more expensive same-day option. And because failed delivery attempts are eliminated, there's no need for repeat dispatch truck rolls. Plus, by improving SLA meet times, businesses avoid costly penalties.
· Improve Service Parts Inventory
Stockonnect data feeds are integrated into OPTvision. This provides unprecedented visibility into outbound orders in progress, delivered or in the return loop – helping improve inventory decisions.
· Make Customers Happier
When parts are successfully delivered the first time and service events completed quicker, end-customers get back to productivity faster – and without the headaches that come with waiting around.