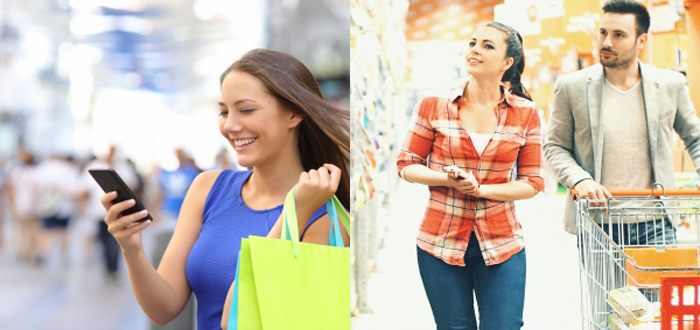 Why Western Brands want to work with Alibaba. Innovative and Progressive Technological Shopping.
Alibaba is one of the largest global e-commerce companies that has come out of China. They combine retail and technology to provide consumer to consumer, business to consumer and business to business sales services. They've taken on business giants: Amazon and Walmart, smashing sales performance with innovative and progressive, technological platforms that make shopping a truly unique experience.
Alibaba have made massive investments in the robotics, data storage and data-drive stores. For many of their customers shopping is no longer considered a passive experience, but a social experience, shared by friends, family and followers. Shopping has become 'retailtainment', as the shopping experience captures imaginations. Smartphone technology has become so advanced that shoppers can chatbot customer services, delve deeper into product information, organise delivery and pay, all in a few swipes.
So, why are western brands queuing around the block to forge relationships with Alibaba? Well, some would say they don't just sell products, they provide a sophisticated route to market for others to sell us products. Their significant advertising prior to 'Singles Day' and gala type performance, packed with global superstars, takes customer engagement to another level. Retailers and brands are given high-profile, super-star status.
Alibaba have dared to look to a future of 'New Retail', with virtual reality fitting rooms, special discounts via apps, vending machine lipsticks. Big names like Nike, Pizza Hut, Pandora and Adidas have chosen to showcase their products in this 'See now, Buy now' way.
Alibaba has put every ounce of technology they have into a single day and understanding their clientele has been crucial to this. With 812 million orders, 90% of which were purchased via mobile device, the seamless purchasing and processing of 256,000 payment transactions per second could only be achieved with their Alipay system. They know that shopping has been propelled into a different stratosphere and along with that the needs of the customer are no longer singular, but multiple.
What can be learned from all of this? Well, times and technology change and so should the way we think about the shopping experience for our customers. To think that the old tried and tested methods will always remain true, would be naive, thus, companies need to learn from others, invest in new technologies and start evolving. The reason Alibaba has been so successful is because they recognised a need for online and offline amalgamation. A merging of two different worlds, by understanding that for many modern day shoppers the two exist inextricably, side by side.
Goods need to be cleverly branded and marketed, thus, clever designs, quirky packaging and unique re-usability will hold appeal but if customers don't know about your product, it won't be a game changer. Talk to an allpack® consultant today to discover just how our range of services can help to deliver imaginative designs and materials that could propel your product into the 'new retail' era.
http://www.allpackpackaging.com
Source: Essentialretail.com: Five ways Alibaba is changing the face of retail: Scott Thompson 28 Nov 2017